AMES, IOWA – Registration will open early in 2024 for the 8th annual Iowa Rural Summit, to be held April 11-12 at the Gateway Hotel & Conference Center, Ames IA. Past years' gatherings of leaders from rural communities from across the state have drawn crowds of almost 400.
Rural communities are once again being asked to bring a three-person team to the Summit, an approach that has helped generate post-Summit momentum in previous years for those places that were represented. Three-person community teams will be able to go online and register at a special, discounted rate. Interested individuals can also register online.
The Summit is sponsored by the Iowa Rural Development Council (IRDC), a public-private statewide non-profit that works to support small towns addressing issues such as housing, broadband access, business development and leadership.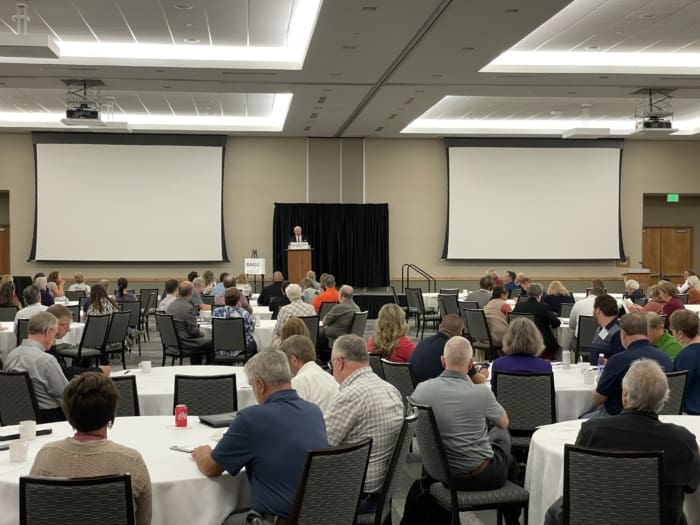 Summit Highlights from Iowa Rural Summit 2023
FINDing Rural Dentists
Child Care Success Stories in Rural Iowa
Public Libraries Driving Rural Innovation
Celebrating 5 Years of Rural Businesses in GS 10,000 Small Business Program
Rural Hospitals as Economic Engines
       A memorable experience awaits you at Gateway Hotel and Conference Center at Iowa State University! You'll find us in the heart of Ames, Iowa – an easy walk from the campus of ISU and just 30 miles from downtown Des Moines. As one of the few full-service hotels in the city (and home to the largest conference center), we provide a modern, welcoming destination for work or play.
Summit Sponsors