Rural Summit 2021 – Five Years of Rural Networking!

Almost 250 rural leaders from every corner of the state descended on the Hotel Kirkwood and the Kirkwood Community College campus August 18-20, 2021, for the 5th annual Iowa Rural Summit.
The Rural Summit brings together leaders from small towns across Iowa each year, and this year's event featured the first class of Iowa Rural Hero honorees at an evening reception sponsored by Iowa Farm Bureau/Renew Rural Iowa and IADG Community Foundation.
The individuals recognized have made a difference in their rural community or region through leadership, innovation and accomplishment.
"Our Rural Heroes have had a huge impact on Iowa," said Mark Reinig, board chairman of the Iowa Rural Development Council.  "Their work demonstrates the impact that a local leader can have on a rural place."
The 2021 IRDC Rural Heroes are:
Duane Asbe, Clarion; Barb Baker, Grinnell; Beth Bilyeu, Forest City; Evan Blakley, Denison; Kevin Cabbage, Stanton; Jim Erb, Charles City; Lora Friest, Decorah; David Heiar, Maquoketa; Lyle Hevern, Estherville; Bill Morain, Lamoni; Carla and Chuck Offenburger, Cooper; Peg Raney, Jefferson; Beth Waddle, Corning
Click for Rural Summit 2021 Final Agenda
For more information, contact director@iowardc.org.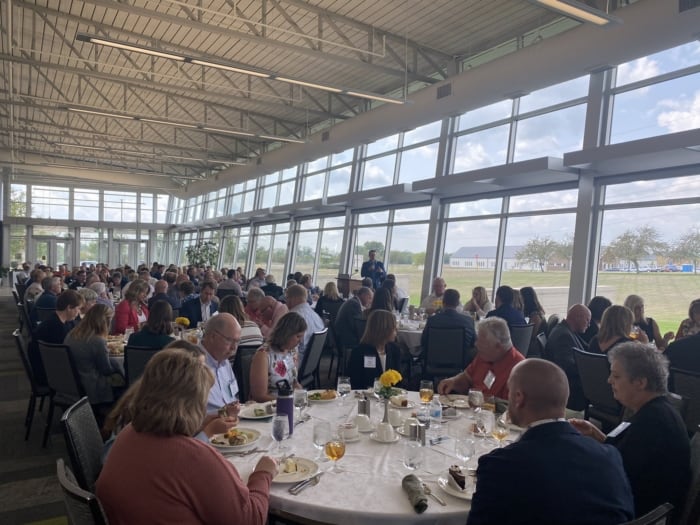 Summit Highlights from Iowa Rural Summit 2021
Diversity, Equity and Inclusion Matter in Rural Communities
Innovative Entrepreneurial Efforts Thrive in Rural Iowa
Communities Use New Funding Strategies and Technologies to Update Systems
Communicating in the 2020s Offers Many New Options/Platforms
Child Care Remains a Challenge, But Progress is Being Made
Summit Sponsors